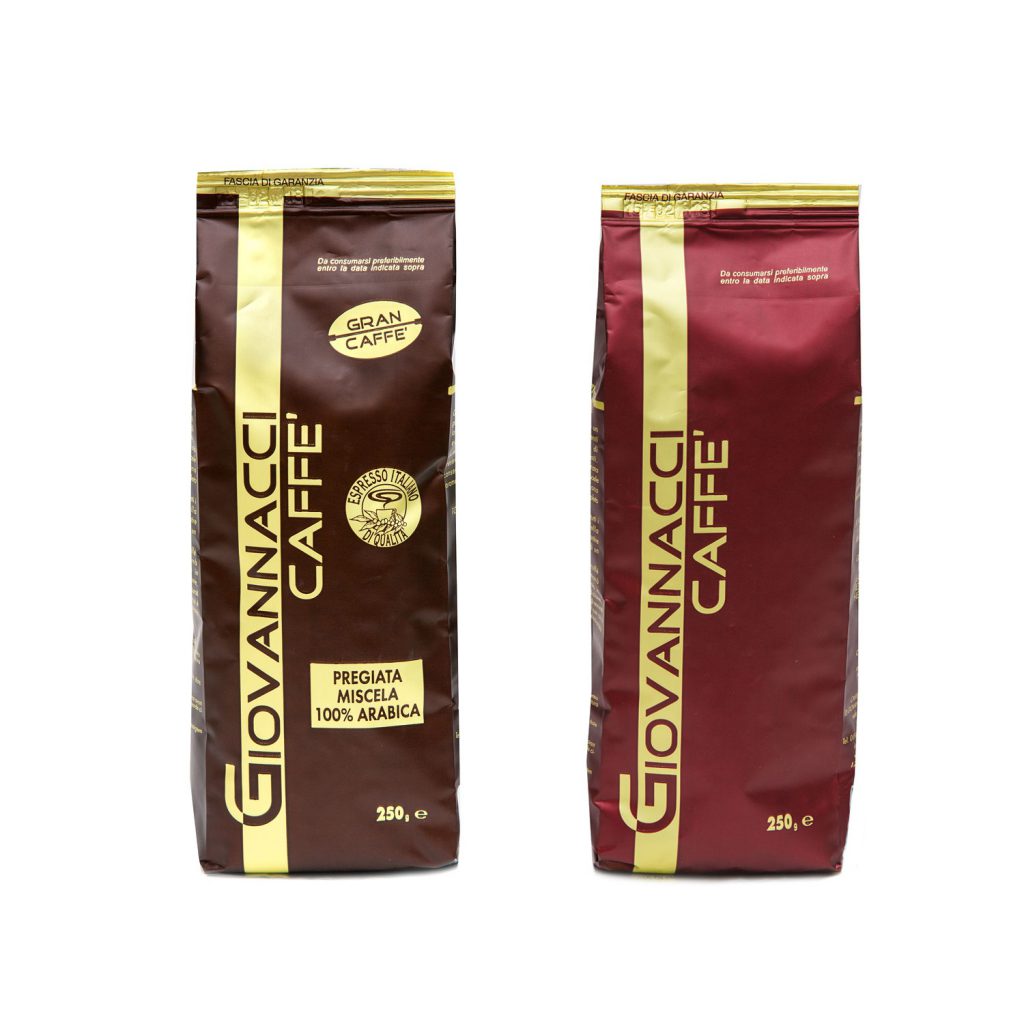 Giovannacci coffee
We kindly invite you to try amazing italian coffee, produced by our partners Giovannacci Cafe in a beautiful Finale Ligure town right beside the beach of Mediterranean sea.
Giovannacci family has more than 50 years of experience in coffee production, passing all the secrets of the highest quality coffee production from generation to generation.
The coffee road to your cup starts with carfully selecting the planatations of coffee beans in regions of South America, Africa and Asia. Giovannacci Caffe always personally checks and selects small plantations owned by local families, where all the harvesting is monitored with great attention to every step of the beans growth and that does reflect in coffee flavour and aroma.
Once coffee arrives to Italy for roasting, highly experienced Giovannacci cafe roaster constantly checks the colour of the beans throught the whole process. When perfectly roasted, the beans have special brown colour, which means all the aroma is locked in.
Every step of Giovannaci coffee production is closely monitored, with great attention to every detail. To ensure that the coffee beans remain fresh and tasty till they reach your cup, even packaging is tailor made to with a mission to preserve these qualities for a very long time.
Giovannacci coffee  and Jakelis candle together brings warmth and cozyness to your home!